Just home from a weekend visit to meet Smokey. I must admit to meeting him on Friday and thinking "What the hell have I done???? He's WILD!!!"
He didn't want to be caught (particularly without feed) Didn't want to be touched by anyone but Sola who is working with him, certainly wasn't interested in being lovey dovey with me!
But by the end of the session I'd gotten a couple of pats in there and watched him put through his long reining paces etc.
Saturday came and he remembered me from the day before. I was allowed to catch him (all be it with food involved!) brush him and pick up his feet. Sola ran me through long reining (never done it before!) after we'd have a wee play, and he was much more settled with me that day.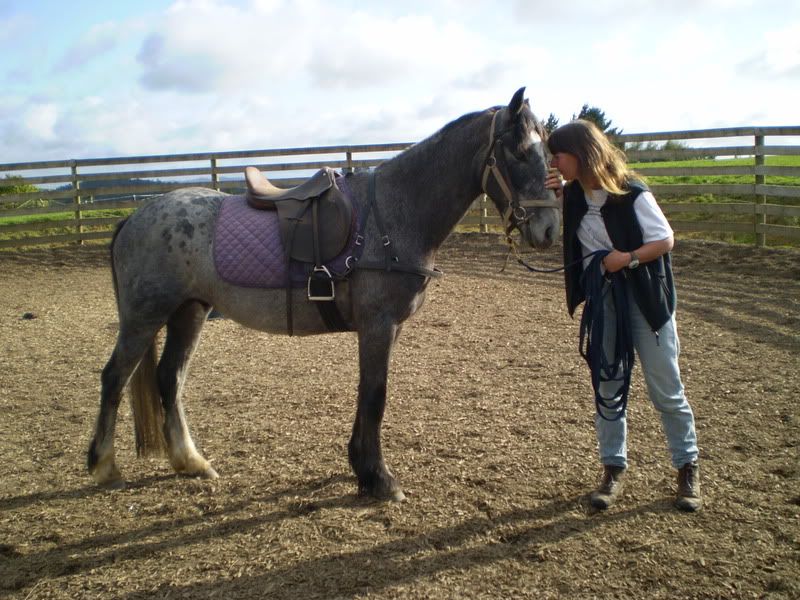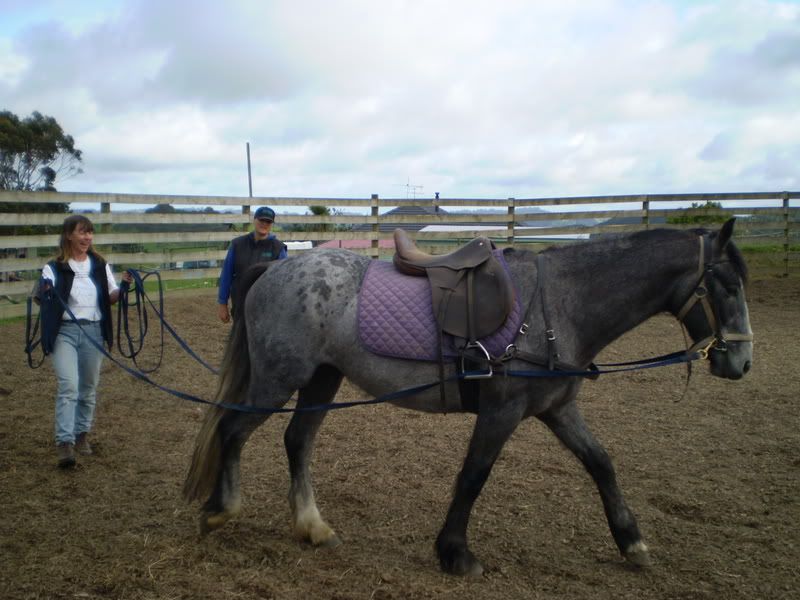 Then on Sunday I was left to my own devices with him and we had a wee play in the round pen and just a bit of a bonding session. He was LOVELY! He is a carrot-aholic, so bribes were frequent but he was such a sweet chilled out boy it was great! :)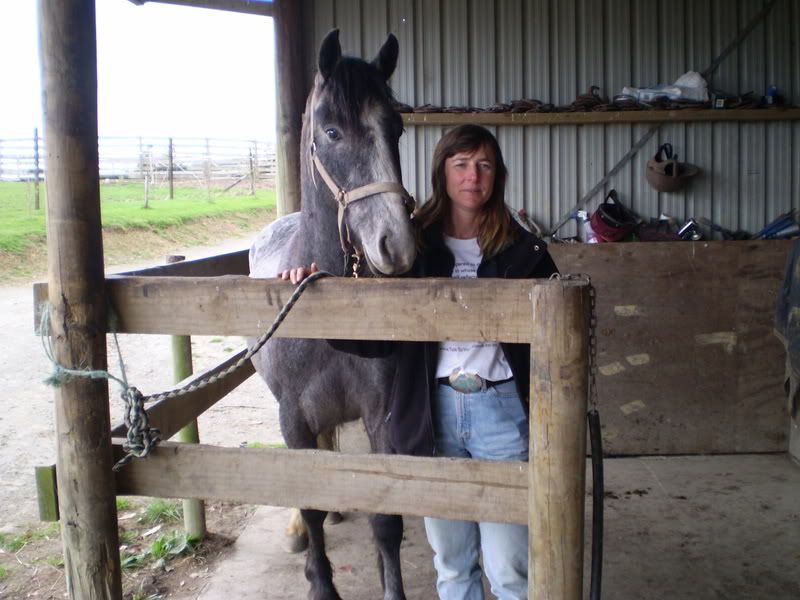 The video clips take so long to upload and crashed and burned 2 mins from finishing uploading the last one I tried so I'll try to get that done separately to this post!